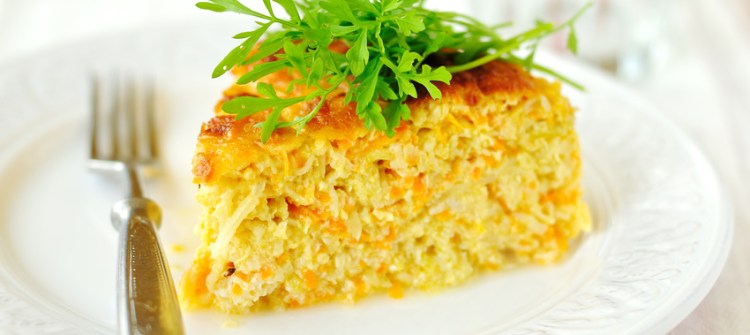 Ingredients :
1 onion
2 carrots
1 courgette
A knob of butter
100ml of milk
2 tablespoons of Linette
1 small pot of fresh cream
A pinch of salt
Grated Cheese
Preparation :
Peel the onion and chop into thin slices
Brown the onions in a frying pan with the butter and salt.
Peel and thinly slice the carrots, add them to the pan and leave to sweat gently to soften the carrots.
Mix Linette with milk and cream.
Peel and thinly slice the courgette and add to the milk mixture.
Combine the onions and carrot with the milk mixture and place everything in a cake tin.
Cover with the grated cheese and bake in a pre-heated oven for about 1 hour at 200°C
Bon appétit !