* Some of the raw materials that make up Linette® do contain gluten.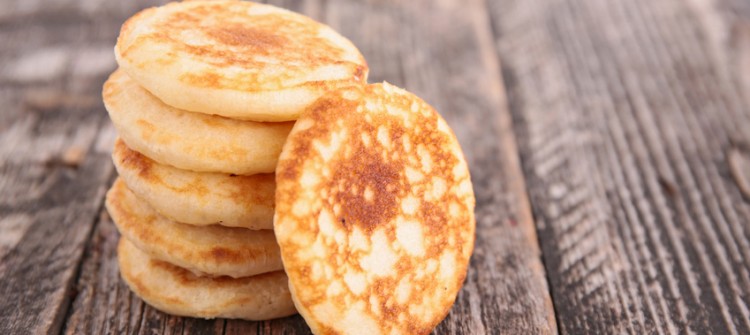 For 15 Blinis, Preparation time 15 minutes, Rest 2 hours.
Ingredients:
125g of wheat flour
125g of buckwheat flour
15g of Linette

®

Buckwheat
2 eggs*
250ml of milk*
5g yeast
5g of fine salt
50g butter* (melted)
Preparation:
Mix your flours together with the yeast and salt and make a pit in the middle.
Separate the yolks from the egg whites: the yolks go in the well and the whites in a separate bowl.
Mix the yolks and the flour and gently incorporate the milk to form a paste then add the melted butter.
Beat the egg whites, and ad them to the final mixture.
Rest your dough for 2 hours at room temperature.
To cook, lightly grease a frying pan, then sizzle spoonful's for 2-3 minutes on each side until golden, flipping them over when bubbling.
Set aside and keep warm.
One little trick
Enjoy your cold blinis with smoked salmon or taramosalata !